Dwaraka Tirumala - Chinna Tirupati
Which temple is called Chinna Tirupati?
Dwaraka Tirumala Temple of West Godavari district, Andhra Pradesh is called Chinna Tirupati.
Which temple is called Pedda Tirupati?
Sri Venkateswara Temple of Tirumala, Tirupati is called Pedda Tirupati.
Why is Dwaraka Tirumala Temple called Chinna Tirupati?
In both temples, the principal deity is Sri Venkateswara.
The traditions followed at Dwaraka Tirumala Temple are the same as those followed at Tirupati Venkateswara Temple.
Devotees who wish to make offerings such as tonsure at Pedda Tirupati, if due to some reason they are unable to go, they make the same offering at Chinna Tirupati.
Where is Dwaraka Tirumala Temple?
Dwaraka Tirumala Temple is 42 km from Eluru in the West Godavari district of Andhra Pradesh.
What is the significance of Dwaraka in the name Dwaraka Tirumala?
Dwarka is the name of the saint who found the swayambhu idol of Sri Venkateswara.
This he could do after performing intense tapas for many years inside an ant-hill.
Why are there two idols of Sri Venkateswara under the same Vimana Shikhara at Dwaraka Tirumala Temple?
At Dwaraka Tirumala Temple, there are two idols: 1. A bust, only the upper portion. 2. A full idol. The bust is the swayambhu idol found by Sage Dwaraka.
The worship will not be complete unless his holy feet are also worshiped.
So Sage Ramanuja installed a full-size idol behind the bust.
The two idols and attainment of purusharthas
Worship of the full idol at Dwaraka Tirumala confers dharma, artha, and kama.
Worship of the bust or half idol confers moksha.
The antiquity of Dwaraka Tirumala Temple
Dwaraka Tirumala Temple existed right from Satya Yuga.
According to Brahma Purana, Lord Rama's grandfather, King Aja passed by the temple while on his way to the swayamvara of Indumati.
He ignored the temple.
Even though Indumati chose him as her groom, he had to face resistance from the other kings present in the swayamvara.
A fierce battle ensued.
Then he apologized and prayed to Sri Venkateswara and the situation was resolved.
A confluence of Vaishnavism and Shaivism
Dwaraka Tirumala Temple and the nearby Mallikarjuna Temple on a hill top creates an image that Adishesha is carrying Lord Shiva on his hood and Sri Venkateswara upon his tail emphasizing that they are one and the same.
Holy rivers at Dwaraka Tirumala
According to Brahma Purana, the divine rivers of North India are considered to be holier closer to their origin.
Rivers of the south become holier closer to their merging point with the sea.
Dwaraka Tirumala is situated between two such holy rivers, Krishna and Godavari.
Main festivals
Tiru Kalayanotsavam is celebrated in the month of Vaisakha for the swayambhu idol and in the month of Aswayuja for the full idol.
How to reach?
By road- It is 42 km from Eluru. By Train - Nearest Railway Station is Bhimadole, but only very few trains stop there.
You can get down either at Eluru or Rajahmundry and then travel by road.
The nearest airports are Vijayawada and Rajahmundry.
Sevas and offerings
Daily Pujas/Sevas
Suprabhata Seva: 4.30 am. On Saturdays and Sundays- 4.00 am.

Astottara Satanamarchana: 9 A.M to 12 Noon.

Nitya Arjita Kalyanam:- 9.30 am.

Veda ashirvachanam.

Arjita Brahmotsvam- 8.30 am.

Kumkuma Puja:- at Sri Ammavarlu.

Gopuja.
Weekly Poojas / Sevas
Snapana: Fridays 6-00 AM to 7-00 AM.

Swarna Tulasidala Kainkarya Seva: Wednesdays 6.30 am to 7.00 am.
Recommended for you
Video - Dwaraka Tirumala Temple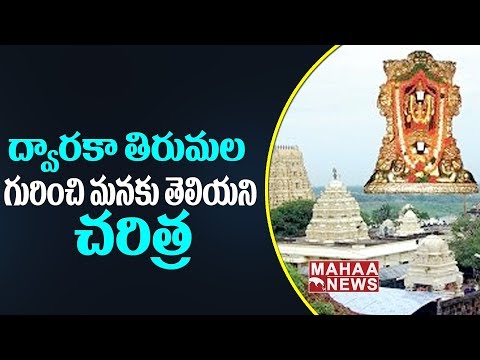 Video - DwarakaTirumala Devastanam Sri Swamy Vari Devotional Bakthi songs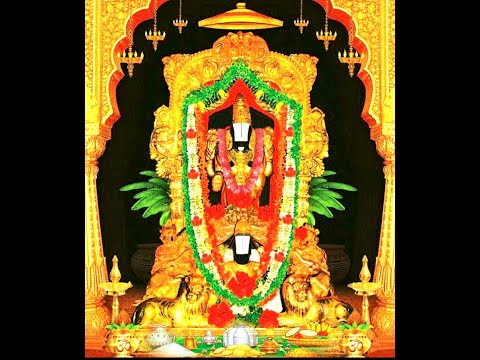 Video - Sri Srinivasa Gadyam & Padmavathi Gadyam