Indradyumna Sarovar
There are two Indradyumna Sarovars
The first one is mentioned in the Mahabharata.
Indradyumna was a great king who had performed a thousand yagas.
He gave millions of cows in charity (godanam).
As the cows walked past, from their footprints, a lake was formed in the Himalayas.
This lake is called Indradyuman Sarovar.
The second one is in the holy city of Puri, Odisha.
It is near the Gundicha Temple.
The holy water from this tirtha was used by Sri Chaitanya Mahaprabhu to purify the Gundicha temple before Rath-yatra.
Raja Indradyumna is closely connected to Puri.
Indradyumna Maharaj Temple is also there near the Sarovar.
The other two main temples are Saksi Gopala Temple and Neelakanteshwara Mahadeva Temple.
The same story of yaga is attributed to the lake in Puri also.
Click below to watch the video on Indradyumna Sarovar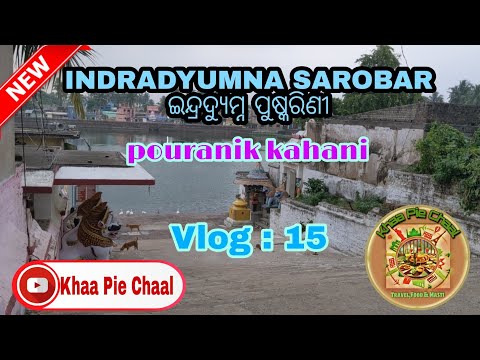 Knowledge Base
Gajendra was a rebirth of Indradyumna
The famous Gajendra (king elephant) whom Lord Vishnu gave moksha was a rebirth of Indradyumna. But this Indradyumna was a Pandya king cursed by Sage Agastya to take birth as an elephant.
Andamans got its name from Indradyumna
Andamans is called Indraman in Puranic literature. King Indradyumna used to rule over the Andamans.
Recommended for you