Only audio above. Video below.
Disclaimer
Vedadhara does not offer any product or service related to this audio- Listen and pray yourself
Garbha Rakshambika Stotram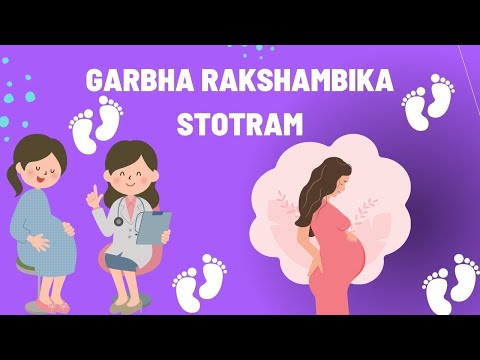 Knowledge Base
Garbarakshambigai Temple
Sri Garbarakshambigai Amman temple dedicated to Sri Mullaivananathar and Sri Garbarakshambigai Amman is in Thirukarukavur village, Thanjavur district, Tamil Nadu. The Goddess is prayed to for begetting children and safe pregnancy. The Goddess became famous after she saved the pregnancy of a devotee called Vedhikai. Sri Mullaivananathar, a swayambhu Shiva Lingam is worshiped for health and well-being. Special prasadas include ghee to help in conceiving and castor oil for smooth delivery.
Garbarakshambigai Temple Timings
Normal days- Morning 5.30 am to 12.30 pm Evening 4.00 pm to 8.00 pm During the month of Margazhi- Morning 4.30 am to 12.10 pm Evening 4.00 pm to 7.30 pm
Lyrics

(Click here to read more)
वापीतटे वामभागे वामदेवस्य देवी स्थिता वन्द्यमाना। मान्या वरेण्या वदन्या पाहि गर्भस्थजन्तून् तथा भक्तलोकान्। श्रीगर्भरक्षापुरे या दिव्यसौन्दर्ययुक्ता सुमङ्गल्यगात्री। धात्री जनीत्री जनानां दिव्यरूपां दयार्द्र....
Lyrics

(Click here)
वापीतटे वामभागे वामदेवस्य देवी स्थिता वन्द्यमाना।
मान्या वरेण्या वदन्या पाहि गर्भस्थजन्तून् तथा भक्तलोकान्।
श्रीगर्भरक्षापुरे या दिव्यसौन्दर्ययुक्ता सुमङ्गल्यगात्री।
धात्री जनीत्री जनानां दिव्यरूपां दयार्द्रां मनोज्ञां भजे त्वाम्।
आषाढमासे सुपुण्ये शुक्रवारे सुगन्धेन गन्धेन लिप्ताम्।
दिव्याम्बराकल्पवेषां वाजपेयादियज्ञेषु भक्त्या सुदृष्टाम्।
कल्याणधात्रीं नमस्ये वेदिकां च स्त्रियो गर्भरक्षाकरीं त्वाम्।
बालैः सदा सेविताङ्घ्रिं गर्भरक्षार्थमारादुपैतु प्रपीठम्।
ब्रह्मोत्सवे विप्रवेद्यां वाद्यघोषेण तुष्टां रथे सन्निविष्टाम्।
सर्वार्थदात्रीं भजेहं देववृन्दैरपीऽड्यां जगन्मातरं त्वाम्।
एतत्कृतं स्तोत्ररत्नं गर्भरक्षार्थमातृप्तबालाम्बिकायाः।
नित्यं पठेद्यस्तु भक्त्या पुत्रपौत्रादिभाग्यं भवेत्तस्य नित्यम्।
श्रीदेविमातर्नमस्ते।

vaapeetat'e vaamabhaage vaamadevasya devee sthitaa vandyamaanaa.
maanyaa varenyaa vadaanyaa paahi garbhasthajantoon tathaa bhaktalokaan.
shreegarbharakshaapure yaa divyasaundaryayuktaa sumangalyagaatree.
dhaatree janeetree janaanaam divyaroopaam dayaardraam manojnyaam bhaje tvaam.
aashaad'hamaase supunye shukravaare sugandhena gandhena liptaam.
divyaambaraakalpaveshaam vaajapeyaadiyajnyeshu bhaktyaa sudri'sht'aam.
kalyaanadhaatreem namasye vedikaam cha striyo garbharakshaakareem tvaam.
baalaih' sadaa sevitaanghrim garbharakshaarthamaaraadupaitu prapeet'ham.
brahmotsave vipravedyaam vaadyaghoshena tusht'aam rathe sannivisht'aam.
sarvaarthadaatreem bhajeham devavri'ndairapee'd'yaam jaganmaataram tvaam.
etatkri'tam stotraratnam garbharakshaarthamaatri'ptabaalaambikaayaah'.
nityam pat'hedyastu bhaktyaa putrapautraadibhaagyam bhavettasya nityam.
shreedevimaatarnamaste.
Recommended for you
Video - Santana Gopala Stotra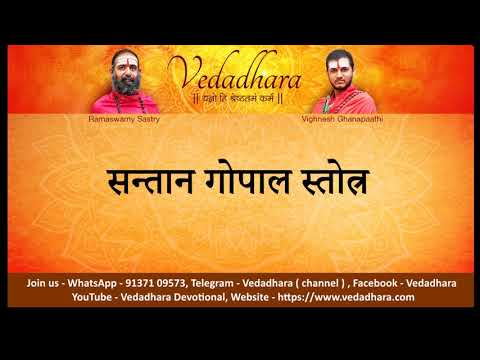 Video - Shiva Tandava Stotra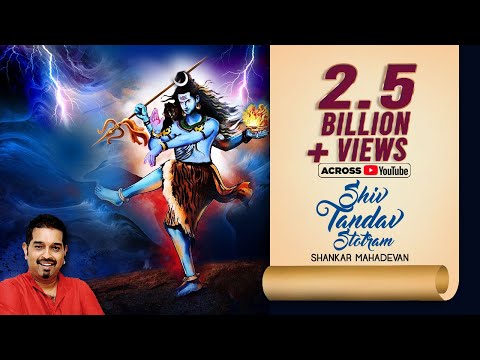 Video - Bho Shambho