Only audio above. Video with lyrics below.
Dattatreya Mantra For Prosperity And Protection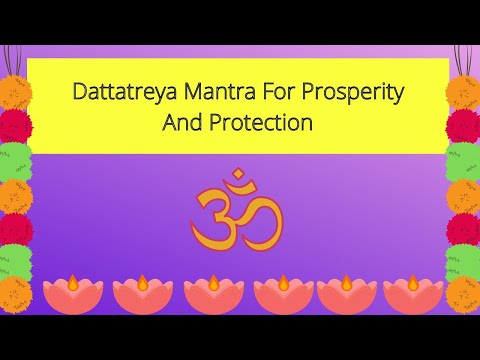 Knowledge Base
What do Upanishads teach?
Upanishads are the essence of Vedic knowledge. They settle the apparent contradictions within the Vedas that a layman may find and also give a final shape to the Vedic principles. Upanishads emphasize the concept of Brahman as the one and only supreme truth.
Are Shiva and Rudra the same?
Rudra is one aspect of Shiva. Rudra takes care of the elimination of the universe. Shiva is Parabrahma. The abode of Rudra is Rudraloka which is above Vishnuloka. Above Rudraloka is Maheshwaraloka. Above Maheshwaraloka is Kalachakra. Above that is Shivaloka which is the abode of Shiva.
Quiz
Who wrote Mahabharata?
Lyrics

(Click here to read more)
ॐ नमो भगवान् दत्तात्रेयः स्मरणमात्रसन्तुष्टो महाभयनिवारणो महाज्ञानप्रदः चिदानन्दात्मा बालोन्मत्तपिशाचवेषो महायोग्यवधूतोऽनसूयानन्दवर्धनोऽत्रिपुत्रः ॐ बन्धविमोचनो ह्रीं सर्वविभूतिदः क्रों असाध्याकर्षण ऐं वाक्प्रदः ....
Lyrics

(Click here)
ॐ नमो भगवान् दत्तात्रेयः स्मरणमात्रसन्तुष्टो महाभयनिवारणो महाज्ञानप्रदः चिदानन्दात्मा बालोन्मत्तपिशाचवेषो महायोग्यवधूतोऽनसूयानन्दवर्धनोऽत्रिपुत्रः ॐ बन्धविमोचनो ह्रीं सर्वविभूतिदः क्रों असाध्याकर्षण ऐं वाक्प्रदः क्लीं जगत्रयवशीकरण सौः सर्वमनःक्षोभण श्रीं महासम्पत्प्रदो ग्लौं भूमण्डलाधिपत्यप्रदः द्रां चिरञ्जीवि
वषट् वशीकुरु वौषट् आकर्षय हुं विद्वेषय फट् उच्चाटय ठः ठः स्तम्भय खें खें मारय नमः सम्पन्नय स्वाहा पोषय परमन्त्रपरयन्त्रपरतन्त्राणि छिन्धि ग्रहान् निवारय व्याधीन् विनाशय दुःखं हर दारिद्र्यं विद्रावय देहं पोषय चित्तं तोषय सर्वमन्त्रस्वरूपः सर्वतन्त्रस्वरूपः सर्वपल्लवस्वरूपः ॐ नमो महासिद्धः स्वाहा

om namo bhagavaan dattaatreyah' smaranamaatrasantusht'o mahaabhayanivaarano mahaajnyaanapradah' chidaanandaatmaa baalonmattapishaachavesho mahaayogyavadhooto'nasooyaanandavardhano'triputrah' om bandhavimochano hreem sarvavibhootidah' krom asaadhyaakarshana aim vaakpradah' kleem jagatrayavasheekarana sauh' sarvamanah'kshobhana shreem mahaasampatprado glaum bhoomand'alaadhipatyapradah' draam chiranjeevi
vashat' vasheekuru vaushat' aakarshaya hum vidveshaya phat' uchchaat'aya t'hah' t'hah' stambhaya khem khem maaraya namah' sampannaya svaahaa poshaya paramantraparayantraparatantraani chhindhi grahaan nivaaraya vyaadheen vinaashaya duh'kham hara daaridryam vidraavaya deham poshaya chittam toshaya sarvamantrasvaroopah' sarvatantrasvaroopah' sarvapallavasvaroopah' om namo mahaasiddhah' svaahaa
Recommended for you
Video - Sri Rudram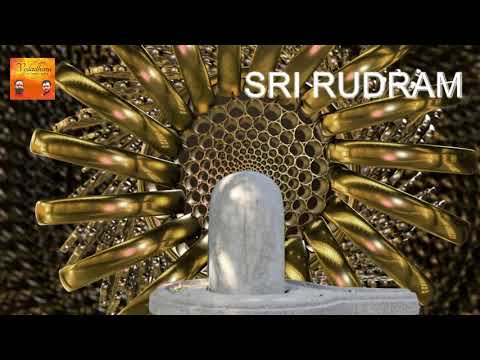 Video - Garbha Rakshambika Stotram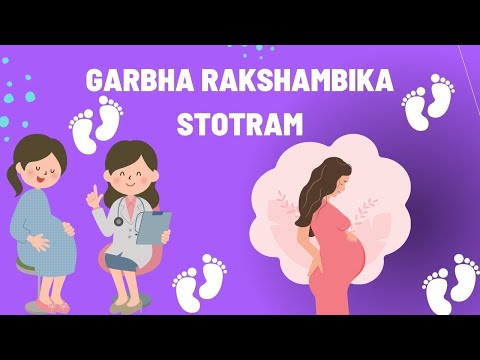 Video - Gajendra Moksha Stotram