Click above to listen to only audio.
Prayer seeking protection for your children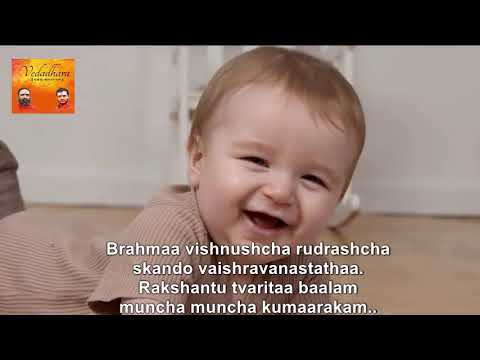 ब्रह्मा विष्णुश्च रुद्रश्च स्कन्दो वैश्रवणस्तथा।
रक्षन्तु त्वरिता बालं मुञ्च मुञ्च कुमारकम्॥
Brahmaa vishnushcha rudrashcha skando vaishravanastathaa.
Rakshantu tvaritaa baalam muncha muncha kumaarakam..
Knowledge Base
What is Abhava-yoga?
Abhava-yoga is that state in which one perceives an all illuminating void as the essence of oneself. The mind becomes extinct in this state. For someone in the state of Abhava-yoga, the world will be devoid of any objects. Ref: Kurma-Purana II.11.6, Linga-Purana II.55.14, Shiva-Purana VII.2.37.10.
Where is Agastya Muni ashram?
Several places are considered to be locations of Agastya ashrama: Akole, Maharashtra; Kannauj, Uttar Pradesh; Agastyamuni village, Uttarakhand; Satpura range, Madhya Pradesh; Agasthiyar koodam, Kerala-Tamil Nadu border.
Quiz
Leelavati is a text related to which subject ?
Recommended for you