Sriperumbudur Temple
Sriperumbudur Adikesava Perumal Temple is located in the Kanchipuram district of Tamil Nadu.
It is also famous as Ramanujar Temple or Bhashyakaraswamy Devasthanam.
Sriperumbudur is the birthplace of Vaishnavite acharya Sri Ramanujar.
A mandapam has been built within the temple complex at the exact place of birth.
The ancient name of Sriperumbudur is Bhutapuri.
Deities of the Temple
Moolavar - Adikesava Perumal along with Bhudevi and Sridevi.
Thayar - Yathirajanathavalli (separate sannidhi on the left)
Lord Rama
Ramanujar
Aandal
The temple is also famous for paintings of the 108 divya deshams.
Why Sriperumbudur was called Bhutapuri
Once Lord Shiva and Devi Parvathy were dancing in Kailasa.
A costume malfunction occurred.
The onlookers started laughing.
The Lord cursed them to take birth as Bhutas (demons) on earth.
When they begged for mercy, the Lord told them that they should perform tapas and propitiate Mahavishnu to get relief.
Accordingly, they came to earth.
The place where they lived became known as Bhutapuri.
Pleased with their tapas, Perumal told Anatha (Adishesha) to create a lake at Bhutapuri.
Perumal gave darshana to them in the form of Adikesava, his primordial form.
They were also relieved from the curse.
Special prayer at the temple
Devotees who face difficulty in getting married due to Rahu - Ketu dosha or Kalasarpa dosha come here for blessing.
They have to sprinkle water from Ananta Saras Teertha, perform milk abhishekam for Ramanujar and light a ghee lamp before him.
The temple is also famous for curing skin diseases.
Specialty of Ramanuja idol at Sriperumbudur
An idol of Sri Ramanujar was made even when he was alive.
The resemblance was so good that Ramanujar hugged it and infused his own prana into it.
Because of this, the idol is called 'than ugantha thirumeni'.
The acharyar attained Vaikuntha within a fortnight of this.
The idol has the presence of Ramanujar in it.
The majestic idol can be seen in its full glory at the time of thirumanjanam (abhisheka) during the festival.
The back of the idol resembles the hood of Adishesha.
Ramanujar is an incarnation of Adishesha.


Greatness of Ramanujar
Ramanujar was born on the 12th day of Tamil month Chithirai of the year 1017 CE/
Ramanuja means the younger brother of Rama ie:- Lakshmana.
Just as Lakshmana is an incarnation of Adisesha, Ramanuja is also an incarnation of Adisesha in Kaliyuga.
The purpose of this avatara was to challenge the misinterpretations of Shastras which he did successfully and founded the school of philosophy called Vishishtadvaita.
Ramanujar is called Yathiraja, the king of Sanyasis.
The Goddess of this temple is named after her devotee Yathiraja.
Mahapurna, Ramanujar's Guru told him to receive the deeksha of Maha Vaishnava Mantra, the Ashtakshara Mantra, Om Namo Narayanaya from Goshtipurna, a great saint who lived in Tirukkottiyur.
But even after 18 visits, Goshtipurna did not give him the upadesha.
One day Perumal through a priest of Sri Rangam temple told Goshtipurna to give deeksha to Ramanujar.
Goshtipurna expressed doubt about Ramanujar's eligibility.
Perumal told Goshtipurna that Ramanujar had taken birth to save humanity.
Goshtipurna gave him the upadesha.
It is believed that receiving upadesha of the Ashtakshara Mantra itself will make one eligible for entry into Vaikuntha.
Ramanujar gathered a huge crowd of devotees at Tirukkottiyur and gave a mass deeksha of the Mantra to everyone from the top of the temple gopuram.
For this. Goshtipurna cursed him that he would suffer in hell.
Ramanujar said that he wouldn't mind suffering in hell if that would elevate so many devotees to Vaikuntha.
The idol of Thiru Narayanapuram Temple (Melkottai, Karnataka) was taken away by the invaders from Delhi.
It was given to the princess to play with as a doll.
Ramanujar went after it up to Delhi.
When he reached Delhi, he called out to the Lord and the idol landed up on his lap.
He adored the idol calling it "chella pillai" meaning "dear child".
A festival is celebrated in memory of this event.
A king wanted to punish Ramanuja.
His disciple Koorathalwar gave his white clothes to Ramanujar and made him escape.
Then the disciple went to the king wearing his Guru's saffron clothes.
The king dug out his eyes and made him blind.
In memory of this, the idol of Ramanujar is decorated with white clothes one day during the Chithirai festival.
No Sorgavasal in this temple
All prominent Vishnu temples of South India have a Sorgavasal (gateway to Vaikuntha) which is opened only on the Vaikuntha Ekadashi day once in a year.
Since Sriperumbudur Temple is Vaikuntha on earth, there is no separate Sorgavsal in this temple.
On Vaikuntha Ekadashi, Adikesava Perumal and Ramanujar together grace the mandapa.
At that time the belled door (sannadhi kathavu) is opened symbolically to show the opening of the gateway to Vaikuntha.
Festivals
Temple timings
6.30 am to 12.00 noon.
4.00 pm to 8.30 pm.
Nearest Airport
Chennai - 30 km
Nearest Railway Stations
Kanchipuram - 32 km
Chennai Central - 44 km
Recommended for you
Video - Adikesava Perumal Temple, Sriperumbudur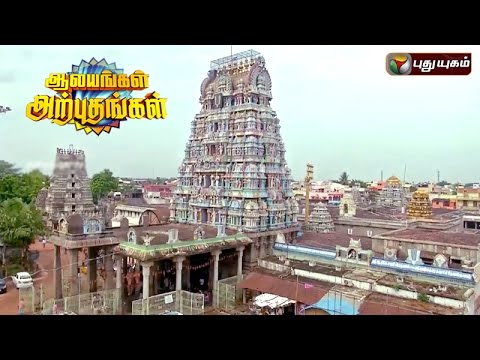 Video - ஆதிகேசவப் பெருமாள் கோயில் , ஸ்ரீபெரும்புதூர்