Anjani Mahadev Manali
This is the place where Hanumanji's mother, Anjana observed tapas after receiving upadesha of Panchakshara Mantra from the Saptarshis.
Mahadeva gave her darshan here.
The Shiva Linga was discovered by Guru Baba Prakash Puri Ji Maharaj (Baba) after he had a divine vision about it.
Click below to watch video on Anjani Mahadev Mandir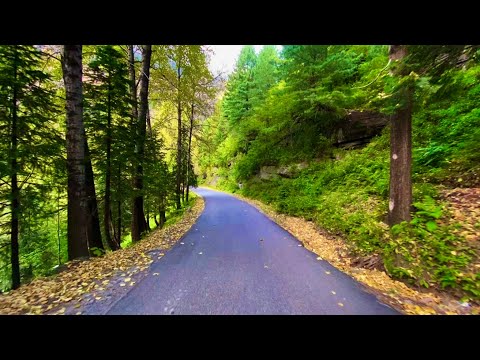 Why is it special?
The Shiva Linga is under a beautiful waterfall.
Abhisheka of Bholenath by the waterfall takes place round the clock.
It is a miraculous sight as if Akash Ganga itself is doing abhisheka of the Lord.
During winter, the falling water freezes into snow around the Linga still maintaining its shape.
By November, it turns completely into a Snow-Linga.
It remains like that for about six months.
Sometimes the snow builds up to a height of 40 feet.
Anjani Mahadev Mandir is famous as the Amarnath of Himachal Pradesh.
There is a cave at the foot of the steps leading to the temple.
This is where Baba used to meditate.
It is called Anjani cave.
Location
It is in Burwa village in Solang valley on Manali - Rohtang Road, Himachal Pradesh.
It's at a distance of 13 km from Manali.
The temple is about 2 km from the main road.
The river here is called Anjani.
Temple can be seen from the river.
Recommended for you